MY CREATIONS
I like to draw or take photos from time to time, most of which will be uploaded here if possible.
My preferred medium for drawing/painting is traditional, and I prefer to use inks. I try to work meaning into my art pieces, which makes the pieces themselves harder to make.
For photography, I use my Polaroid OneStep 2 camera from 2017 (An original version without the extended viewfinder), and normal i-Type film because it's cheaper.
The colours of an instant camera are what I love most, and how I have to use my film sparingly makes the photos more special.
I hope to get an SX-70 Polaroid camera someday, despite how expensive it can be.
ART
Below will be all Art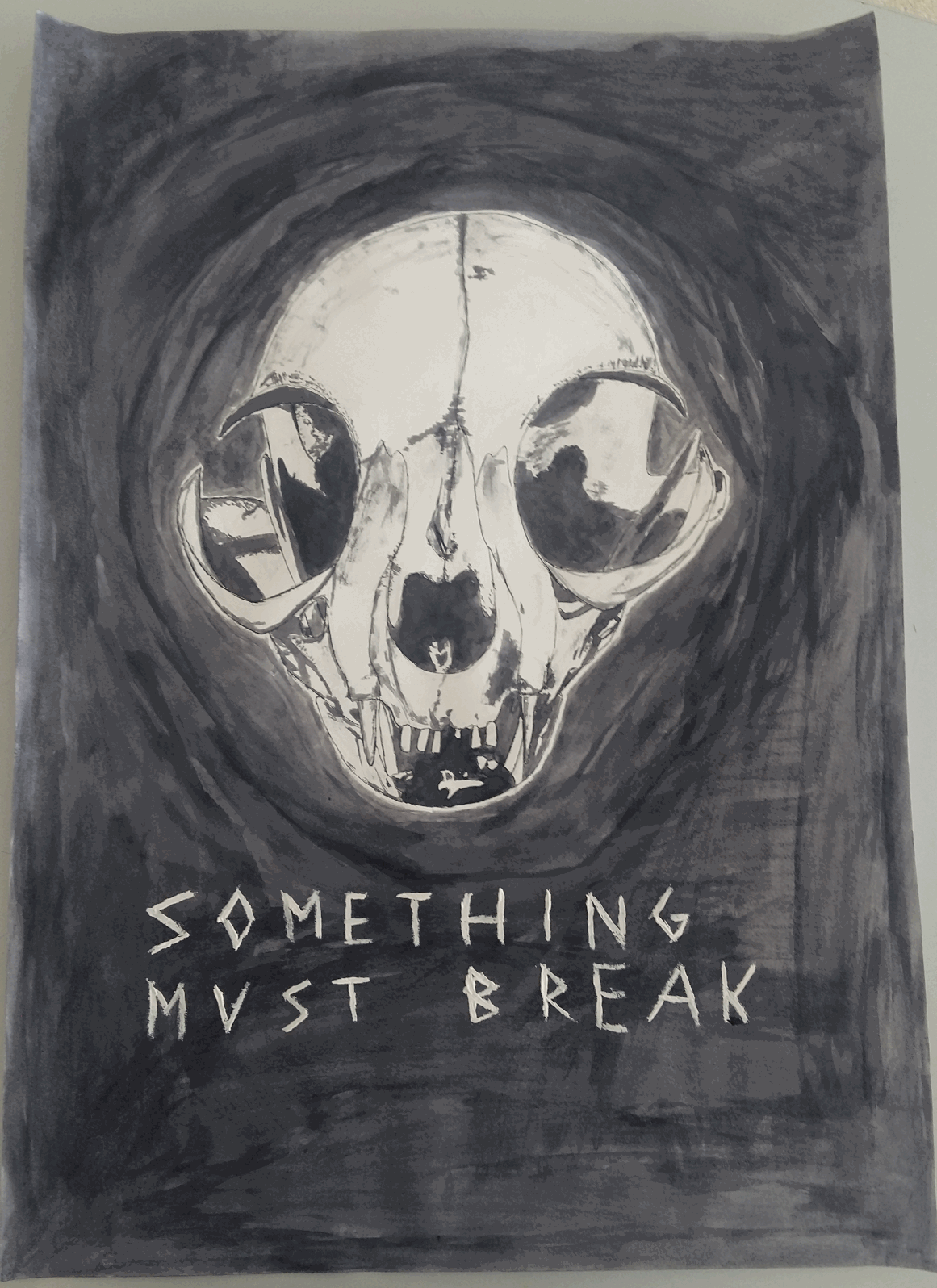 A cat skull I painted purely in ink. The idea came to me one day going through school when I found myself angry at everything, and I started painting to calm myself, and created this. The words "Something Must Break" come from the Joy Division song of the same name .
PHOTOGRAPHS
Below will be all Photographs